Welcome to The Division an open-world RPG.
You are a sleeper agent that has just been activated by our government to join the second wave of agents also known as "Strategic Homeland Defense Division" going into Manhattan.  Your primary mission is to assist emergency responders, now called the Joint Task Force (JTF) in restoring order. All you know is that Manhattan is under quarantine due to a smallpox pandemic known as "Green Poison" or "The Dollar Flu" & has caused widespread chaos.
While working with the JTF, you will be based out of your own Base of Operations.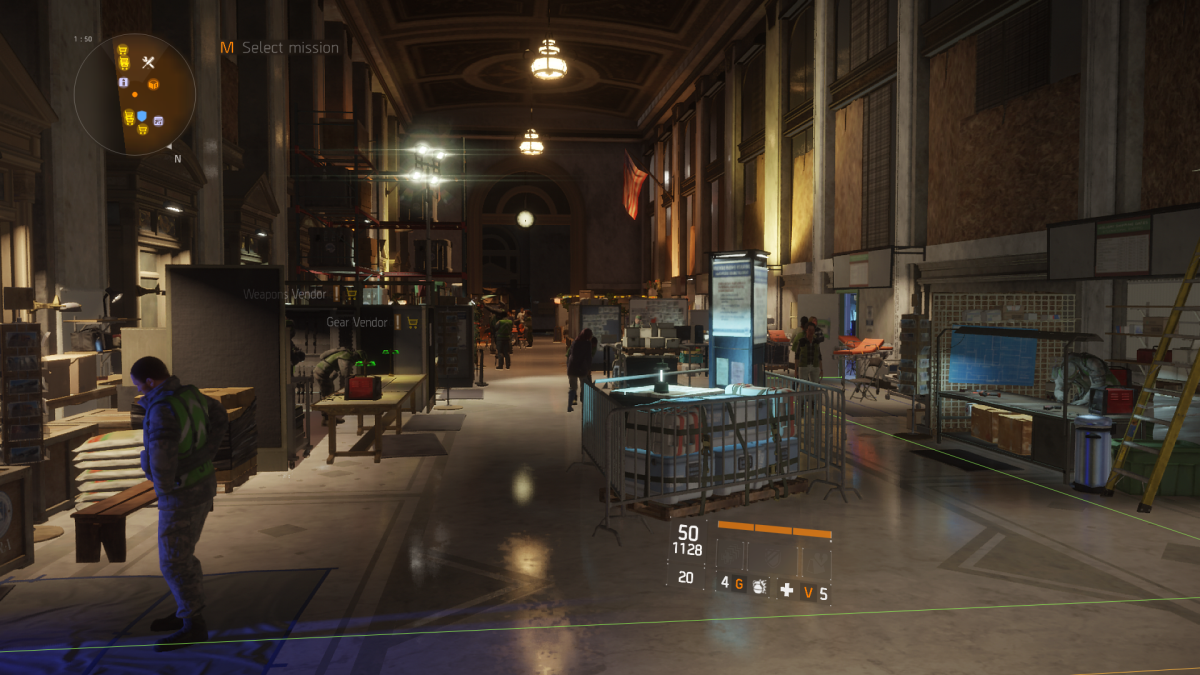 There are 3 wings to work out of within your base: Medical, Tech & Security.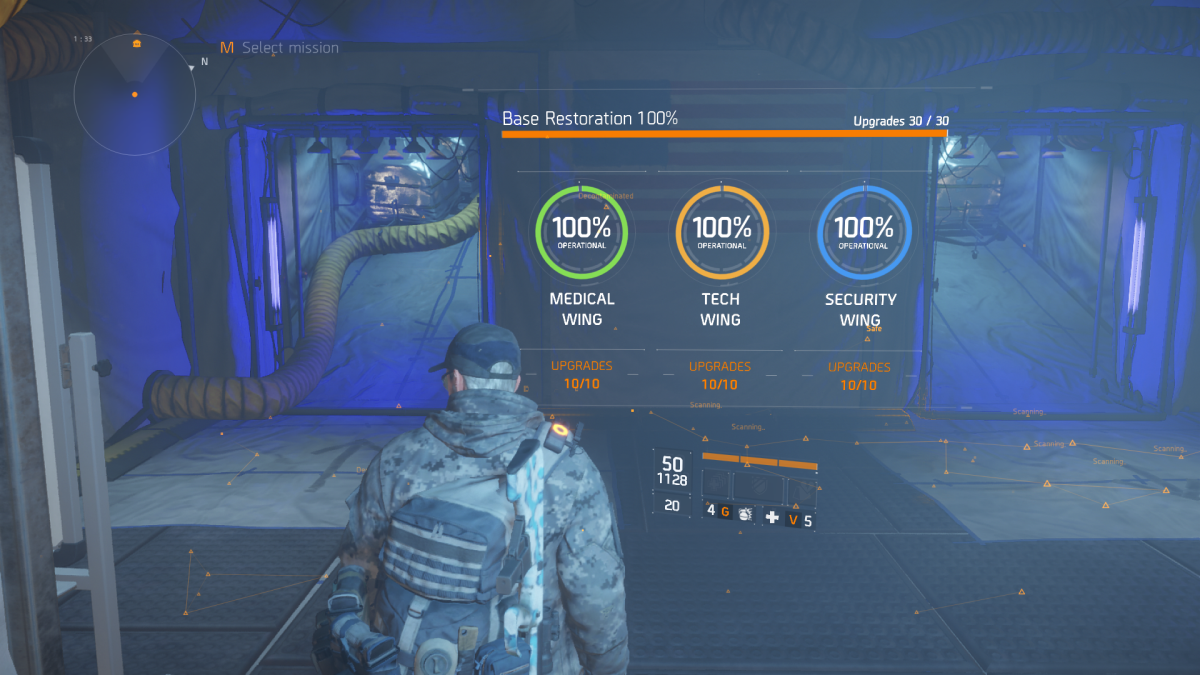 You will be exploring the city to unlock these wings and while investigating the source of the virus. Each wing will help you progress throughout the game. To unlock wings, you will do missions that will give points for that wing which you can spend to gain access to new talents, perks and facilities in the Base of Operations.
While you do missions, you will see on your map a red zone called the "Dark Zone"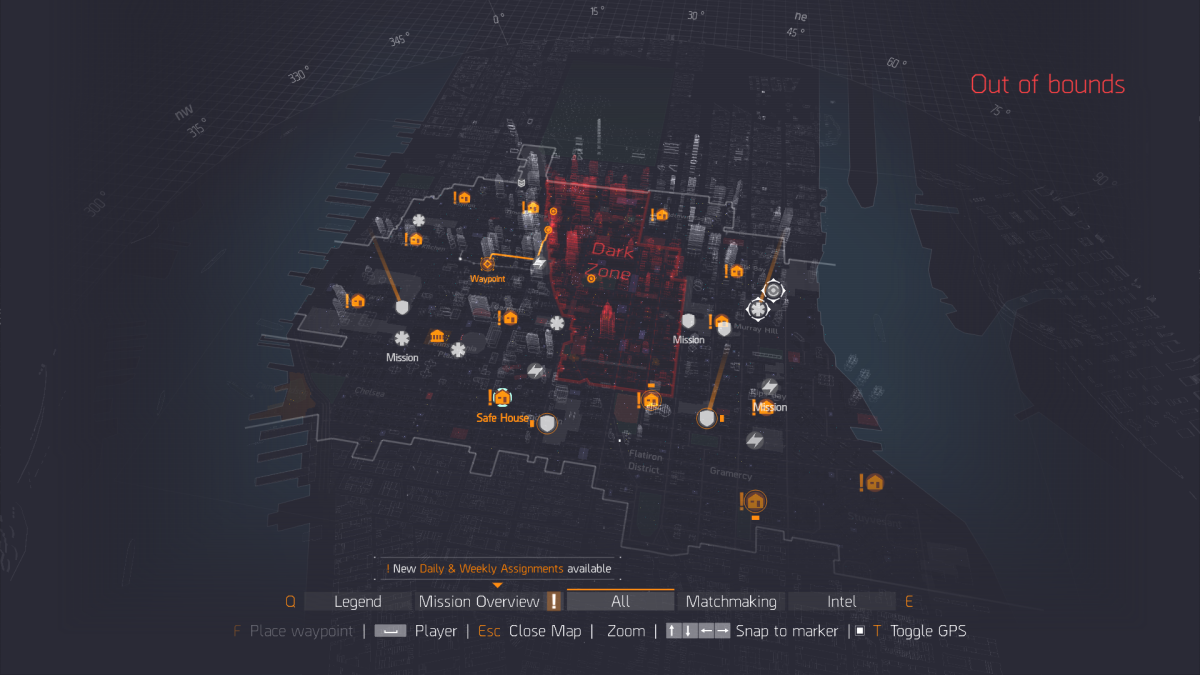 There are checkpoints along the way that go into this area.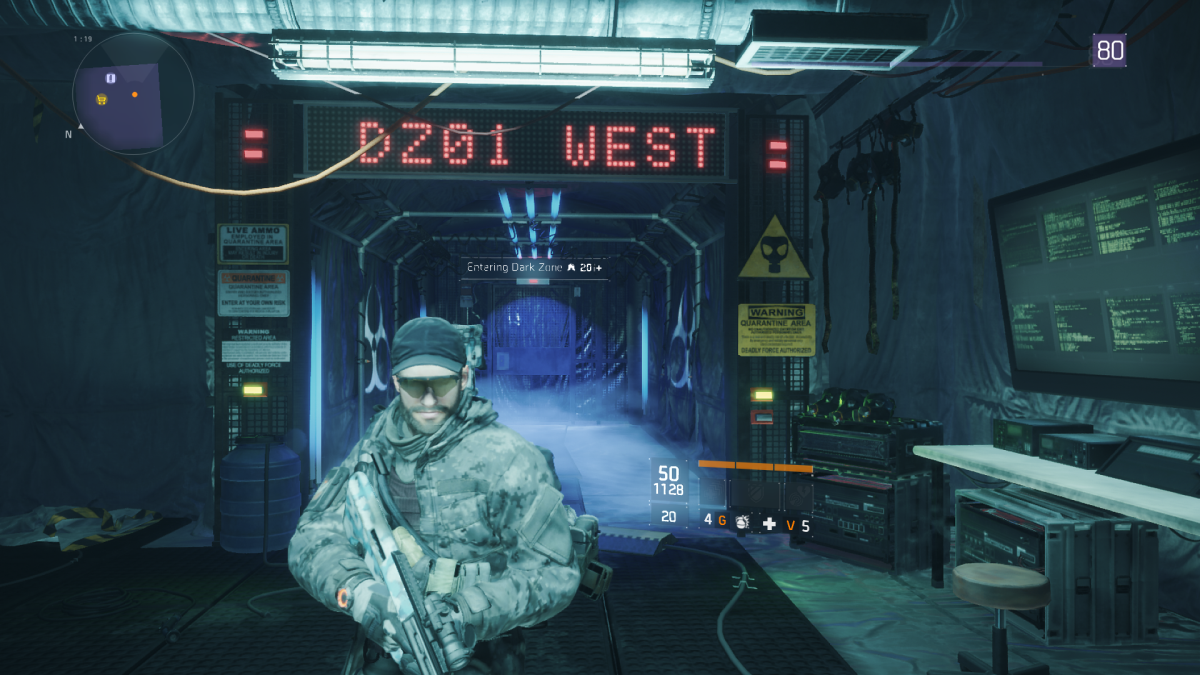 This Dark Zone is a player-versus-player, walled-off quarantine zone in the middle of Manhattan. As soon as you enter here you immediately lose the connection to the outside world and a gas mask is advised to proceed. You will find Mobs or NPC's that have a chance to drop high level gear.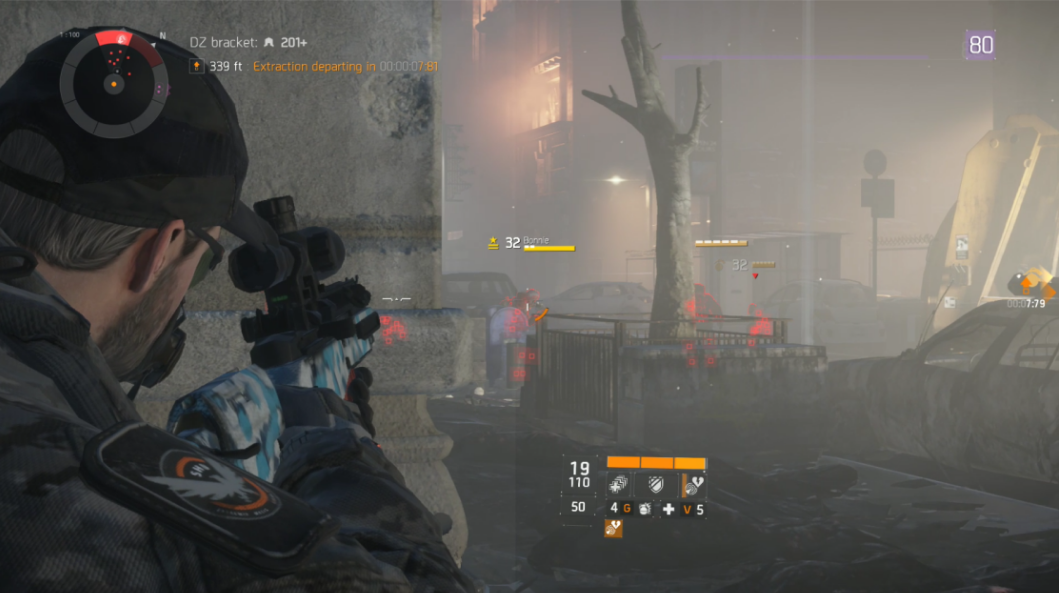 Once a NPC drops gear it will be color coded to indicate the quality of gear: Green being "standard", Blue being "specialized", Purple being "superior", Yellow being "high-end" and Emerald being "set item".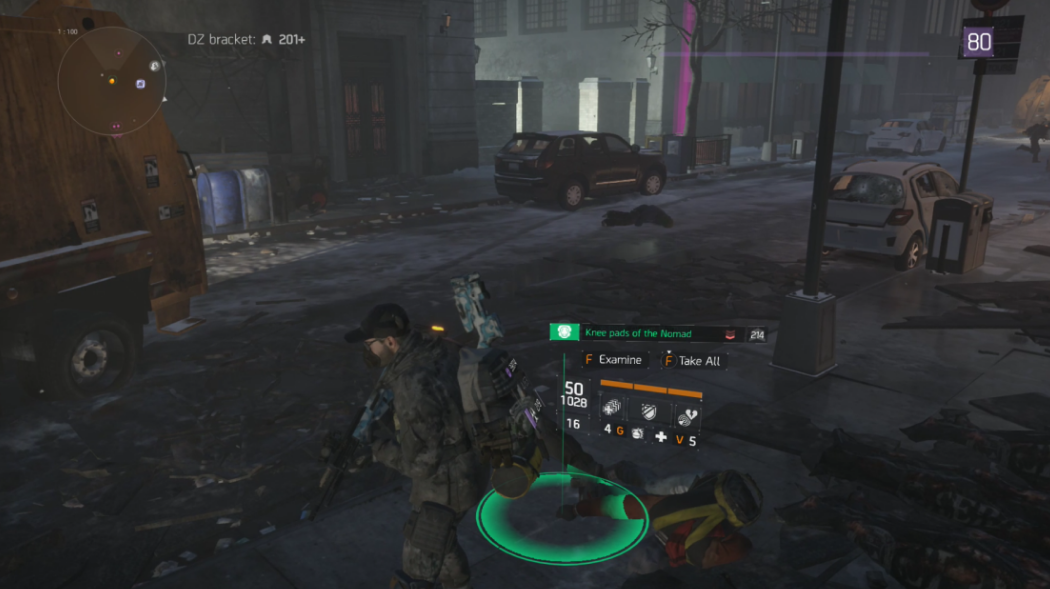 Once you have this gear in your bag its considered "contaminated" and must be extracted from places called "Extraction Sites"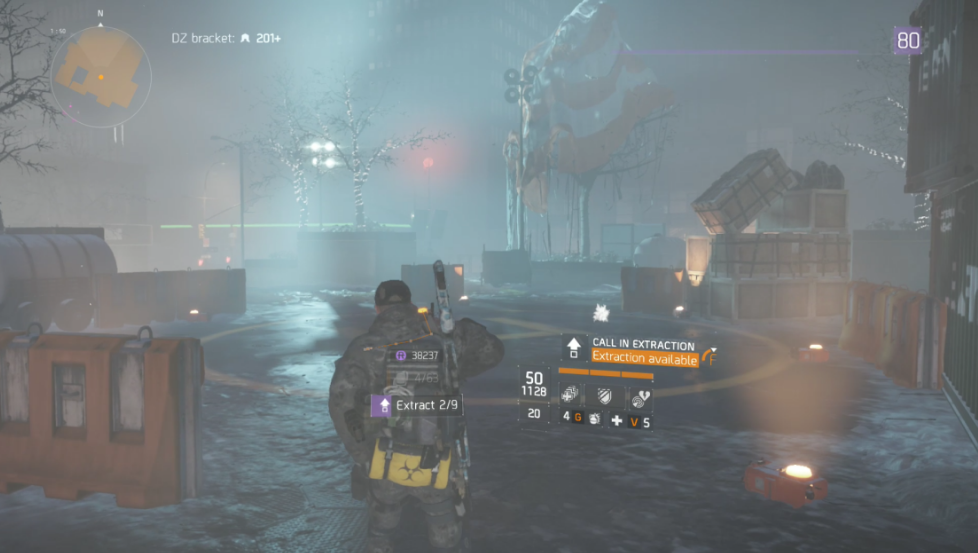 Whenever the extraction is initiated, a timer runs down til the extraction chopper fly's in, then you have to run up to the rope, put your "contaminated" loot on the rope and guard it until it fly's away.
But be wary, other players will try to cut your rope and take your extraction while at same time becoming a "Rogue Agent".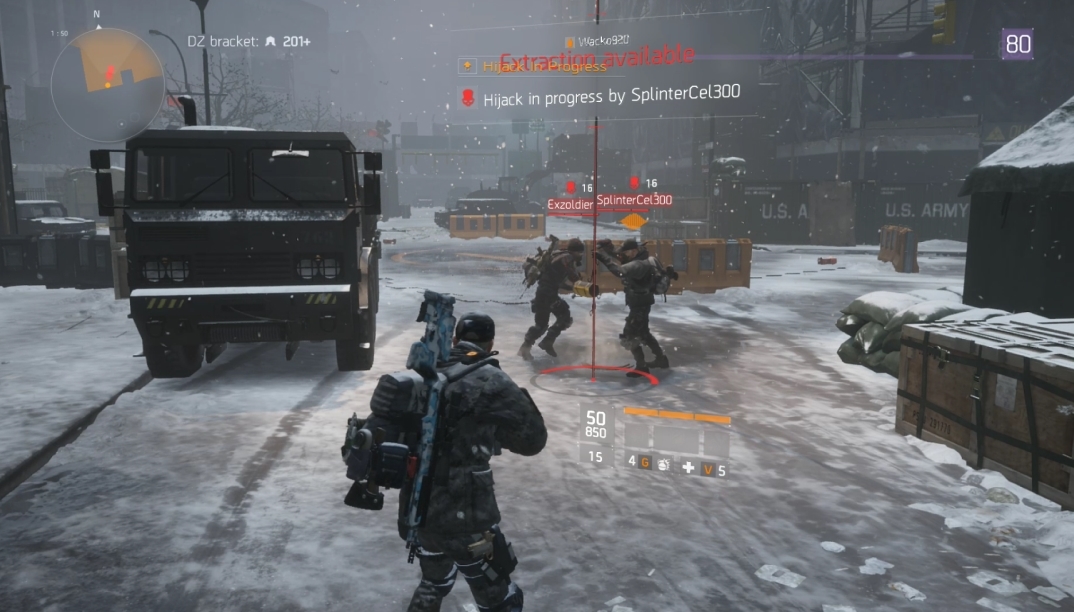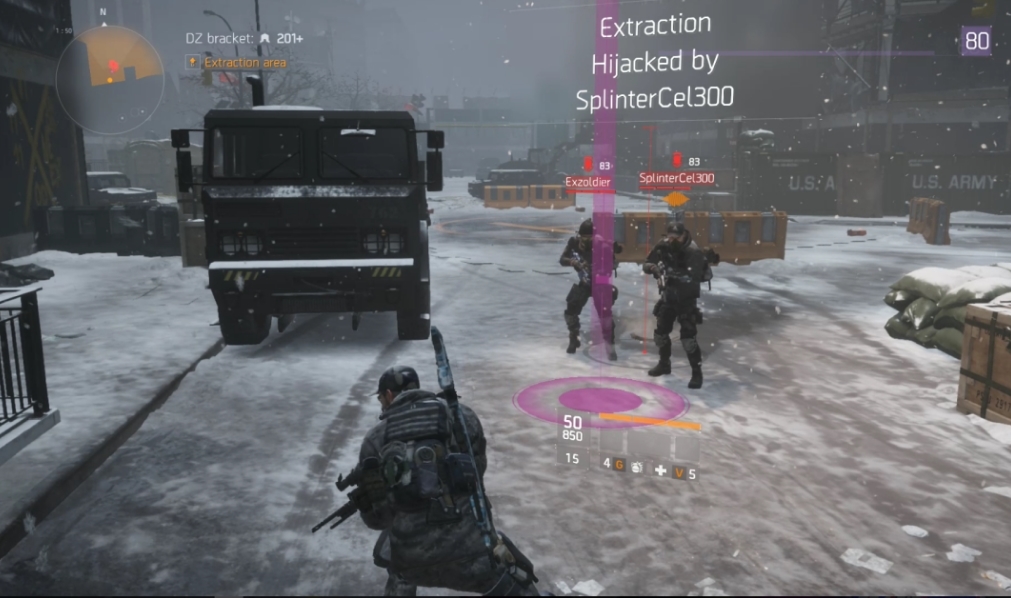 When you become a "Rogue Agent" you are visible to all players and you start a countdown timer with a Red Skull above your head. When the timer goes out, your rogue status ends.
Good Luck Agent!